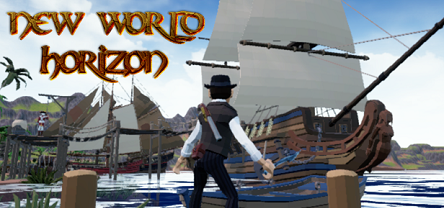 New World Horizon
There are many tales of pirate gold, but none of where it all came from.

Game Features

Standalone PC game - full version (internet required only for downloading or updating)
Large low poly open world to explore for hunting, fishing and resource gathering.

House construction with farming for food and trade

Expansive caverns and ancient ruins to explore

Positional defensive combat system with UI support for gaming mouse

An Independent Project - free of any micro transaction or pay to progress type stuff.

Rough around the edges yes, but were just getting started!!

Players using a gaming mouse will enjoy an ultra casual one handed style play while have full console like controls, where players using a standard mouse will find combat quite a bit more challenging.
Currently available on Windows 64bit OS